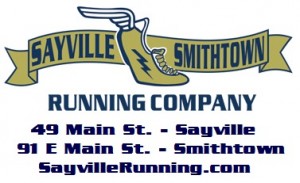 Check out all the post-race coverage at Runnerspace
Read all about it at Runnerspace

2016 Fields have been announced!  
Wednesday, August 31st, 2016
St. Anthony's High School, Huntington Station, Long Island, NY
Community Races start at 7pm, followed by local open and masters championship races, and a sub-elite professional 4 minute mile attempt
Sayville Running Company Elite Men's 1 Mile Run & Smithtown Running Company Elite Women's 1 Mile Run will begin at approximately 8:30pm
Race registration includes entry to watch elite races.  
Spectator only tickets are available to purchase for $5 here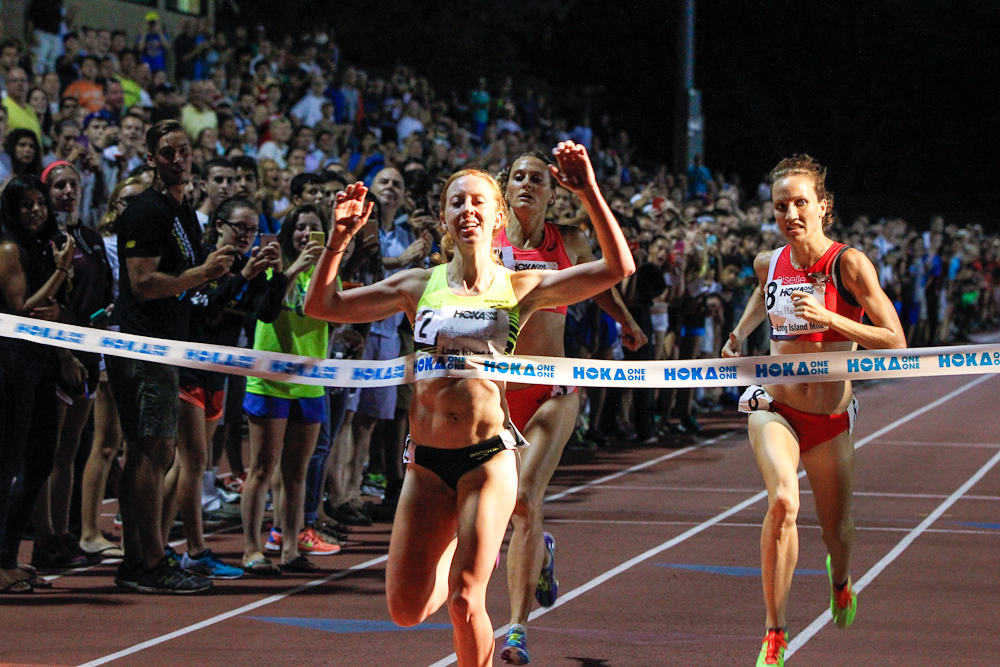 2016 Results
Click here for full results and coverage from Runnerspace.com
Race your heat, then watch the elite!
On August 31st the Long Island Mile is back, and you can be a part of it!
Sayville Running Company, Hoka One One, and Kyle Merber have teamed up to create this unique community event. World class runners will toe the line with hopes of breaking four minutes for the men, and 4:30 for the women.
Lace up your racers, step onto the track, and give your best go at the mile before watching the main event from the infield.
Not interested in racing? No problem. This festival promises to be one of the best spectator events of the year. Whether you are a casual sports fan, or a die-hard track enthusiast, you'll be sure to enjoy this elite competition and its raucous atmosphere.
Long Island has an incredible running community and we look forward to cheering these athletes through the quickest mile possible!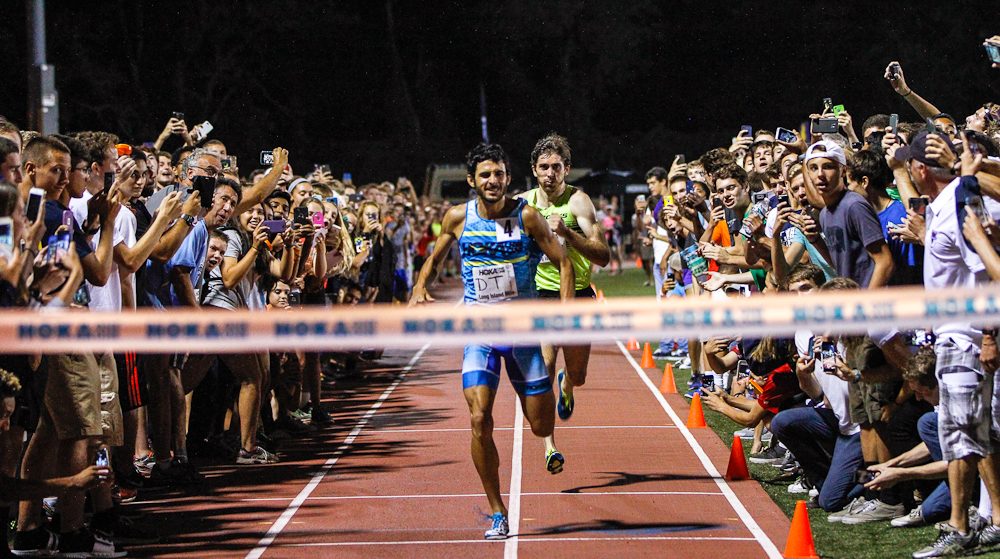 2015 Results & Runnerspace.com Coverage
Want to relive all the action?  Check out our full results, a replay of the live stream, photos and lots of great coverage at RunnerSpace.com.
Professional Results
Sayville Running Company Men's Elite Mile
1 Torrence, David Hoka One One 3:53.91
2 Heath, Garrett Brooks 3:54.51
3 Merber, Kyle Hoka One One 3:58.38
4 Soratos, Cristian Adidas 3:58.70
5 Masters, Riley Brooks 3:59.64
6 Palmer, Ford Hoka One One 3:59.67
7 Bolas, Jack Nj/Ny 3:59.91
8 Hudgins, Brandon Loaded Acarchy R 4:00.39
9 Winn, Daniel Unattached 4:00.84
10 Phillips, Duncan Unattached 4:01.10
— Murray, Declan Nj/Ny DNF
— Callahan, Peter Unattached DNF
Smithtown Running Company Elite Women's Mile
1 Eccleston, Amanda Brooks 4:29.99
2 Gallagher, Kerri Oiselle/NYAC 4:30.24
3 Kampf, Heather Asics 4:30.37
4 Moser, Treniere Nike 4:33.43
5 Wilson, Heather Hoka One One 4:33.86
6 Nagel, Laura Unattached 4:38.87
7 Waite, Lennie Adidas 4:39.66
8 Browning, Charlotte Hoka One One 4:45.60
— Schneider, Rachel Under Armour DNF
Full Results Including community races can be found at RunnerSpace.com